KEYNOTE ADDRESS BY
Mary E. Riordan, JD
Senior Counsel, Office of Counsel to the Inspector General, Office of Inspector General,
US Department of Health and Human Services, Washington, DC
CONGRESS HIGHLIGHTS


New content, optimized for online learning, focused on new regulatory developments and managing ethics and compliance programs during the COVID 19 pandemic

Engage with faculty through polling, Q&A sessions, chat and direct video messaging

Network in real time with other attendees through direct attendee to attendee and group video messaging

Live and curated sessions streamed directly to you through our easy to navigate virtual platform

Access to an extensive video archive of past Congress presentations providing a context for the evolution of the compliance professions and the legal and regulatory setting

Virtual exhibit hall featuring innovative solutions, products and services with opportunity to directly contact exhibitors for further information
CO CHAIRS
Indrani Franchini, JD
Executive Vice President Chief Compliance Officer, Alexion Pharmaceuticals, New York, NY
(PCF CO-Chair)

Jeffrey Kawalek, MBA
Deputy Chief Compliance Officer, Jazz Pharmaceuticals, Inc., Philadelphia, PA
(PCF Chair)
Margaret Sparks, JD
Associate Vice President, North America Ethics and Business Integrity, Sanofi US, Bridgewater, NJ
(PCF Co-chair)
Ann Marie Tejcek
Senior Director, Chief Compliance Officer North America, Eli Lilly, Indianapolis, IN
(PCF CO-Chair)

Donna White, CCEP
Vice President, Contracts & Compliance Chiesi, Cary, NC
(PCF CO-Chair)

Joe Zimmerman
Vice President and Chief Compliance Officer US, Ferring Pharmaceuticals, Parsippany, NJ
(PCF Co-chair)
VIRTUAL CONGRESS PARTICIPATION
Watch the conference in live streaming video over the Internet and at your convenience at any time 24/7 for the six months following the event. The archived conference includes speaker videos and coordinated PowerPoint presentations. Includes live digital feed and 24/7 Internet access for next six months; Accessible in office, at home or anywhere worldwide with Internet access; Avoid travel expense and hassle; No time away from the office.
Watch virtual presentation by Anthony S. Fauci, MD, Director, National Institute of Allergy and Infectious Disease, at GHC, LLC's recent Virtual Summit on Health System Recovery from COVID-19 Pandemic, June 22 – 25, 2020: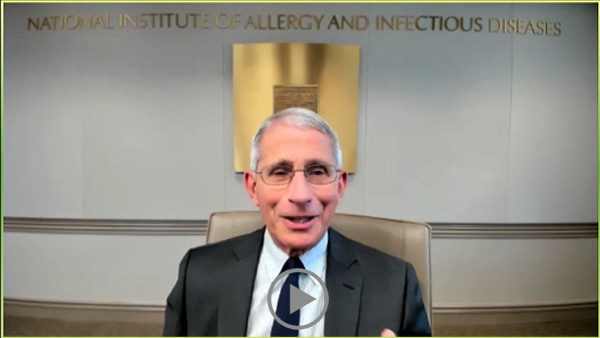 THE 2019 20TH ANNUAL PHARMACEUTICAL AND MEDICAL DEVICE COMPLIANCE CONGRESS CONTENT IS NOW AVAILABLE IN VARIOUS POST CONFERENCE FORMATS
The Twentieth Annual Pharma Congress conference content is now available in a variety of formats.
You may purchase the Congress streaming content in the following formats: Flash Drive or online archive (6 months).
YOU CAN PURCHASE JUST THE TWENTIETH ANNUAL
PHARMA CONGRESS CONTENT AS FOLLOWS:

Online Archive of the Twentieth Annual Pharma Congress Presentations!
Complete conference: $195
Flash Drive of the Twentieth Annual Pharma Congress Presentations!
$195
2020/2021 GLOBAL PHARMA/MED DEVICE
ETHICS & COMPLIANCE CONGRESSES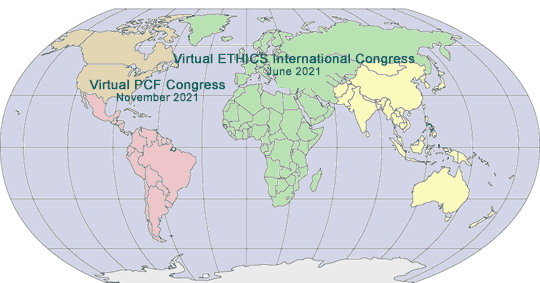 VIRTUAL TWENTY-FIRST ANNUAL PHARMACEUTICAL AND MEDICAL DEVICE COMPLIANCE CONGRESS
Virtual Online Video Event Live and Archived
Sponsored by Pharmaceutical Compliance Forum
Media Partners: Harvard Health Policy Review, Health Affairs and Policy & Medicine Compliance Update
November 4 – 6, 2020
www.PharmaCongress.com

VIRTUAL FOURTEENTH INTERNATIONAL PHARMACEUTICAL AND MEDICAL DEVICE ETHICS & COMPLIANCE CONGRESS
Virtual Online Video Event Live and Archived
Sponsored by International Society of Healthcare Compliance Professionals (ETHICS)
Media Partner: Policy & Medicine Compliance Update
February 22 – 25, 2021
www.InternationalPharmaCongress.com